A sophisticated, electrically driven, vibrating coring system that can extract optimum samples at speed in depths of up to 1000 m or more.
The original Med C Vibrocorer- VC(VKG) 3/6/9- has been successfully operating in harsh climates and challenging deep sea conditions for many years. Satisfied clients include Federal Maritime and Hydrographic Agency Germany, MMT Sweden, Fugro and Geo Marine Survey System (Geo-Corer) Netherlands, Next Geosolutions Italy and Jan De Nul Belgium.
The Vibrocorer is available for full purchase including all additional equipment and consumables required. If your operation only requires the Vibrocorer for a set period of time, we can provide the equipment on a rental or lease basis regardless of your project lenght.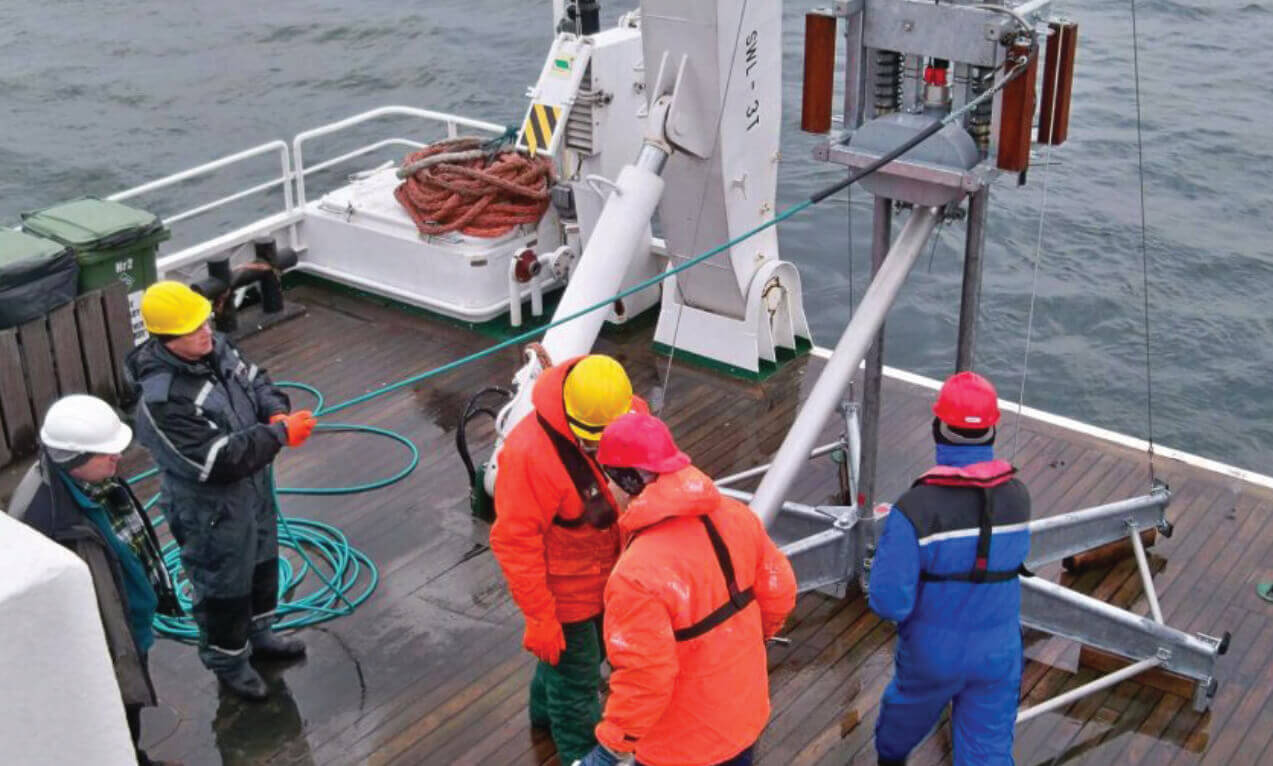 Vibrocorer in Action
KUM Offshore Vibrocorer Seabed Sampling